Euro International, located in Kolkata (India), are one of the leading manufacturers and suppliers of Bags, Wallets ,Gloves and Accessories (for Men and Women) that are carved out of leathers of the finest quality.
We have been recognized by the Government of India as a Star Export House and also certified  ISO regulations.
With over 3 decades of toiling experiences in the industry, Euro International boasts of its quality, service, after sales maintenance and customer satisfaction. The team of methodical and dedicated experts from the industry, headed by Mr. Akhter Kamal, the CEO, have made it possible for us to scale new heights and create a worldwide presence. 
Our USP :
1.       Infrastructure that spreads over 60,000 sq.ft.
2.       Production capacity of 4,50,000 gloves per month.
3.       Ability to cater to 95% of the products from your product range / catalog.
4.       Usage of finest quality of leathers derived from owned and self-monitored tanneries as per International Standards.
5.       Ready availability of accessories from owned group of companies.
6.       Team of dedicated industry experts ready to analyze and solve complex situations.
7.       Worldwide Presence with an ability to inculcate customer needs, service, maintenance and satisfaction
Our Industry
EXPORT OF INDUSTRIAL LEATHER GLOVES TAKES PLACE PREDOMINANTLY FROM THE EASTERN PART OF INDIA.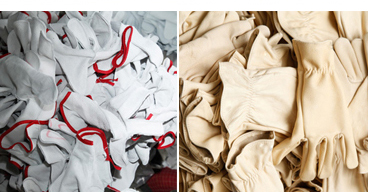 A.




AS A MATTER OF FACT, THE REGION ACCOUNTS FOR MORE THAN 90% OF COUNTRY'S EXPORT OF INDUSTRIAL LEATHER GLOVES, WITH THE EASTERN FRINGES OF KOLKATA

B.




THE CITY OF JOY – HOUSING SOME OF THE MOST DYNAMIC AND VIBRANT EXPORTERS OF THE PRODUCT.